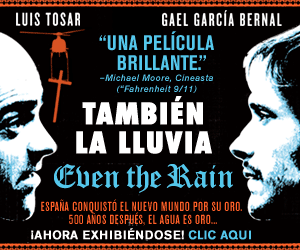 Running Time: 104 minutes
Original language: Spanish, Quechua
Ratio: 2.35 (scope)
Sound: Dolby Digital
Year of Production: 2010
Genre: Drama / Social Satire
Spain Conquered the New World for Gold
500 Years Later, Water is Gold...
Not Much Else Has Changed
Press, Festival or Booking questions e-mail us.
<<Download Press Kit PDF (English)
<<Download Press Kit PDF (Spanish)
<< Acquisition Press Release

<<'Even the Rain' Digital Flyer to Share with Friends
<<Visit Vitagraph on YouTube for clips & interviews
Click on the badge below to visit our Facebook page which has more news and information about the film.
Tambien La Lluvia (Even the Rain) Movie USA


Promote Your Page Too
Use these links to Learn More About the Global Water Crisis - yes, water privatization is going on right here in the U.S.! If you would like to suggest a link, e-mail us!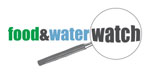 Food & Water Watch works to ensure the food, water and fish we consume is safe, accessible and sustainable. So we can all enjoy and trust in what we eat and drink, we help people take charge of where their food comes from, keep clean, affordable, public tap water flowing freely to our homes, protect the environmental quality of oceans, force government to do its job protecting citizens, and educate about the importance of keeping shared resources under public control.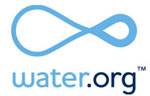 Find out how you can help bring clean and safe water to villages & cities, that, like those depicted in the film EVEN THE RAIN, do not have access to this staple of life! water.org.

Water Documentaries:
Flow: For the Love of Water
Gasland
More to come...
Academy Screenings:
*To attend these screenings you must be a voting member of the Academy of Motion Picture Arts & Sciences. RSVP required.
*Thursday, December 16 - 4:30 PM
Sunset Screening Room
8730 Sunset Boulevard
West Hollywood, CA 90069
*Wednesday, January 5 - 7:30 PM
Wilshire Screening Room
8670 Wilshire Boulevard, Suite 112
Beverly Hills, CA 90211
Public Screenings:
Spanish Cinema Now at the Film Society at Lincoln Center
Walter Reade Theater, 165 W. 65th Street, Upper West Side New York City
Friday, December 10, 2010 - 6:45 PM
Wednesday, December 15, 2010- 1:00 PM
For details & tickets click here.
Palm Springs Film Festival, Palm Springs, CA
January 2011 dates to be announced.
For details & tickets click here.